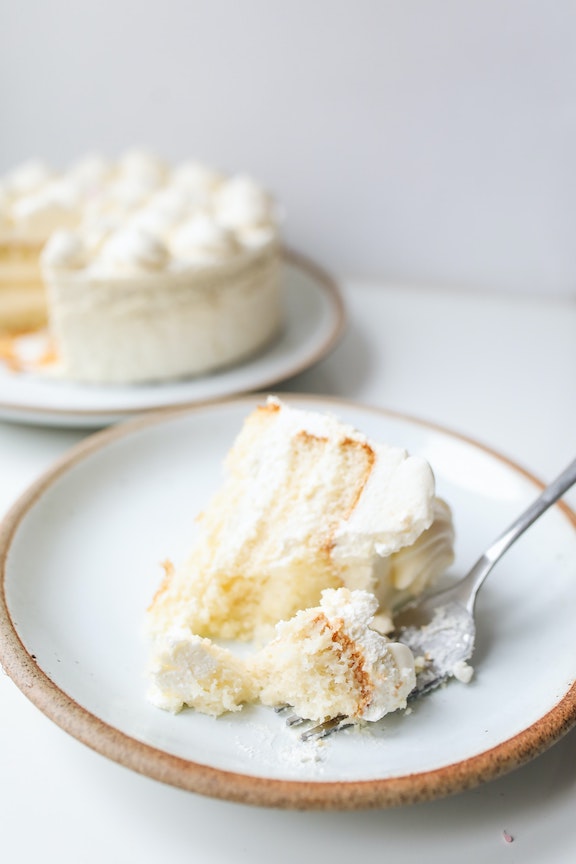 I call Theo from the car. "Is it on yet?"
"I didn't know you wanted me to wear it!"
We've been navigating our way into chastity. He isn't fully locked down, and I admit sometimes I forget to tell him when to put his cage on and take it off. I'm a lazy domme sometimes.
"Yes. Yes! Quickly now. Put it on. I'll be there in a few minutes."
"Yes, ma'am." I hear him rustling around in the background. "I'll have to put the phone down, ma'am. My hands get all slippery from the lube I need."
"It's okay, pet. I'll meet you at the front door." I turn off my car's Bluetooth phone and glance over at the paper bag on the passenger's seat and grin.
At Theo's door, I ring the bell, and he answers immediately. He's naked, except for his metal cock cage. It's a bird cage. I chose it so I can tease him and touch his cock and watch it try to swell through the bars.
"I could have been anyone," I say to him, as I step into his house and hand him the paper bag.
"I knew it was you. I could see your car."
"Still. You can't be too careful. There could be crazy cougars on the loose just waiting to pounce on unsuspecting young men." I kiss him hard on the lips and give his cage a tug. "Like me."
Theo moans.
Our age gap isn't horrifically wide, but I met him while I was teaching college and he was a graduate student. Not mine, which made things a lot less complicated.
"What's in the bag, Theo?"
"I don't know, ma'am," He grins. "What's in the bag?"
"You'll have to open it to find out."
I'm getting very excited now. I love surprises, and I love that moment right before someone discovers the surprise. I always want to rush it, and then I ruin it. So, I just wait.
Theo puts the bag down in the kitchen counter and reaches inside. He pulls out a plastic container.
"Cheesecake! Thank you ma'am!"
It's his favorite. New York style cheesecake with strawberry glazed topping.
"I'll have it for dessert tonight." He moves to put the cake in the fridge, but I stop him, using my body to block his way. The fabric of my skirt brushes against his nakedness and he moans a little.
"No, my pet." I hold his cock over its cage and he gasps. "I'll have YOU for dessert. Right now."
Now, let me tell you something about Theo.
Theo loves cheesecake.
But Theo also hates getting messy.
He is fastidious to the point of annoyance. His house is spotless. He cleans daily. If I put down a coffee mug on the counter, he wipes the ring after I pick it up. His clothes are always neatly pressed, organized in the closet by color on matching hangers. His towels are each evenly folded. He uses only hand soap in bottles to avoid any soap scum in his tub. He is always clean shaven yet there are never any stray hairs by the sink. His hair is always groomed.
Honestly, I like this about Theo. Sometimes he cleans my house too, and he does a better job than the cleaning service I employ. I like that he is always well groomed. He shaves his pubic hair too, which makes some things much more…sensitive…and also easy to access.
But, I'm sadistic.
Just a little.
I like pushing buttons.
And this button has just been begging to be pushed since our first date when he asked me take off my shoes before entering his house. They were very pretty heels, and I'd picked them out just to arouse him.
So today I'm going to push the button.
I've still got my hand over Theo's cage. I can feel the flesh of his cock straining through the bars. He's breathing heavily.
"Oh, ma'am." He's gazing at me. I love how he gazes at me.
I take the container of cheesecake out of his hand.
"I want you to go into your bedroom, strip everything but the bottom sheet off the bed and lie down on your bed, face up."
"Yes, ma'am," he says, as I relax my grip. He goes trotting off up the stairs, and I call after him.
"Throw the sheets on the floor."
I hear him stop. "Throw them?" He sounds pained. "On the floor?"
"Yes. On the floor. Right on the floor, Theo."
He sighs loudly, and I shiver. Oh, this is going to be fun.
I give him a moment, and then I follow with the cheesecake, up the stairs of his small, clean house to his bedroom, where he has indeed laid the coverlet and top sheet of his bed on the floor of his room. Thrown might be an overstatement, but that's okay. There's a lot more fun to be had.
Theo is on his bed, as requested. He is lying face up, totally naked aside from his cock cage. I see a drop of moisture on the head of it, just hanging there. He is beautiful to me. I love that he's mine. And yet there's something inside of me that wants to hurt him a little too—to dirty that fastidious nature up.
I strip quickly, efficiently. I'm eager to get to it. I don't hang my clothes up. I make sure Theo sees that they are lying on the floor, haphazardly.
Theo has bondage straps under his bed, and I take our usual cuffs out of his bedside drawer and quickly clip him into place, spread-eagled on the bed. All the while he's just following me with his eyes. Waiting. He trusts me.
Then I get on the bed with him. Next to him.
I bring the cheesecake.
"Cheesecake in bed?" He seems a little nervous.
I open the container. "Yes. Why?"
"I just don't eat in bed," he says, weakly.
"I know," I say. "But I do."
"But…" He stops. He bites his lip.
"But?" He knows he's not supposed to question me during playtime. He has a safe word he can use. Outside of that, it's my game and I make the rules. I give his balls a quick, light swat, and he gasps, whimpers. The thing is I know he likes it, so it's more funishment than anything. But it sends a signal.
I put the container of cheesecake right down on his stomach, and I reach in with my fingers.
"Would you like a fork?" he asks.
"No. I'm fine using my hands, thank you." It is all I can do to keep myself from laughing, watching his worried face as I delve into the rich, creamy, smeary substance of the cake with my fingers.
"Some napkins?"
"No thanks." I take out a chunk with two fingers and stick them into my mouth, sucking off the dessert. It tastes good.
"Mmmmm. It's delicious," I say to Theo. "Would you like some? You would like some. Wouldn't you?"
"Yes ma'am?" It's more of a question or a plea, but we both know he's going to eat it one way or another.
"Of course you would." I dip my fingers in again. "Open up, baby." I put two cake covered fingers into Theo's mouth, making sure to smear a little cake against his cheek as I do so.
Cake that he cannot wipe off, because his hands are tied.
"It is good," he admits. He sucks on my fingers a little too long for just the cake, and I can tell his cock is really straining through the bars now. Still, he is flustered. He loves sucking my fingers. He loves the attention. But he hates the disorder.
"You missed some," I tell him, and lean in to give him a big kiss. I bite at his lips and he pulls upward for more of me. He is attracted and repulsed at the same. I make sure to leave his face messier than when I found it.
"You know how I like to eat my cake?" I ask him.
"How?" He frowns. I'm in heaven.
"Off my pet, of course."
"Of course," he says, resigned.
And with that I take a gob of the cake in my hand and wipe it all over the cock cage.
He whimpers. "Yes, please." And then "Oh, god."
And I am between his legs darting my slippery tongue between the bars of the cage, taking small licks off the metal and the struggling flesh underneath dying to get free.
A piece of cake "falls" onto his bedsheet. "Oh." I feign surprise. "I'm sorry. I don't want to get your bed dirty."
I pick up the piece and smear it on his chest instead. Then I lick it off, leaving him sticky. He sighs deeply. And then I'm back to his cock, sucking on what there is to suck at, putting my entire mouth over the head of the cage and just leaving it there so he can feel the warm wet of me without the pressure his cock craves.
Then I abandon all pretense of accident and smear cake pretty much anywhere I want on his body. And some on mine. He shivers and writhes, and I think some of it is out of lust and some disgust.
I put it on my tits and I learn over his mouth and tell him to suck. And he does. Very eagerly. My tits are very clean when he's done and my pussy is wanting. I put some on his balls and lick them gently. They are so full, and he's moaning.
"I love this," he says. "I hate this."
"I know, pet," I say. "And I love that you love it and hate it. Don't you like making me happy?"
"Yes, ma'am." He is resigned. "I do. You know I do."
"You know what comes next," I say. It's obvious. I don't have to make him guess. He knows what I'm going to do, and he welcomes it.
"Say, please," I say.
"Please."
"Please what?"
"Please sit on my face. Please let me worship your pussy. Please let me taste you."
"It's going to be very messy," I say. "I'm very wet, and, it's going to be very sticky. It's going to get all over your face."
"I know," he says. "I still want it. I need it. Please."
I don't want cake inside me, but I smear it all over the insides of my thighs and even get in some of the strawberry compote, and then I straddle his face backwards, facing his cock, my pussy and ass on his face, making sure to coat him with cake and with me. And then his hot tongue is buried inside of me, his lips sucking at mine, licking me clean and dirty at the same time. I can't stop moaning. I grab backwards with my sugary hands in his hair, grind my clit against his chin, only giving him time for short breaths before I use his mouth, his face again. He's moaning into me, and I have to check to make sure he's saying more and not that he's suffocating. But it's more that he's asking for. More. More. More.
His caged cock is bobbing in front of me, and I decide it's time for the pièce de résistance of my little performance art exhibit. The cage key is on the bedside table next to us, and I take it and lean down, sixty-nining, so I can reach his cock.
"Don't stop," I remind him, as I manage to take off the lock and squeeze him out and through the cage. But I don't have to remind him because he is thoroughly engrossed in my cunt.
Now his cock is free, and he's doubly enthused. But he is literally covered in cake and compote and its remnants. We're both coated in sugar and cream. I sit back so he can have total access to my pussy with his mouth again, and I take a last glob of the strawberry jelly and use it as lube for his cock, milking his shaft with the wet, viscous substance not so unlike in texture what he's licking from my pussy.
I'm getting closer. My hand is still lightly resting around his cock, but he's basically just struggling to fuck it now, bucking up into it and trying to get the friction he needs as I grind down hard on his face, my orgasm swelling inside me. It's really just the barest of touch.
I cry out as I come, and I snatch my hand from his cock at the same time, but too late for him to stop himself. He comes too. Frustratingly so. Without relief or anything to rub against, shooting into the air and all over his legs and belly and sheets. It is a perfect ruined orgasm. He'll be left horny and aching and wanting, just the way I like him.
My legs are shaky when I climb off him, and he is shaky from effort and unfulfilled desire. And maybe we're both coming down from a sugar high. I manage to unclip his cuffs from the bondage system, and we lie next to one another, me sated and sticky, him a whimpering mess into my neck.
"Ma'am, that was amazing," he whispers into my ear.
"You were such a good boy," I tell him, honestly. "I know you didn't like it."
"I didn't," he admits. "But I did. I did like it ma'am. I did and I didn't."
He nuzzles against me. He is adoring, still horny, his shaft thick against me.
He wants to come and he doesn't.
He wants relief and he doesn't.
He wants to be clean and he doesn't.
He is a mess of contradictions I love.
"Ma'am?"
"Yes, Theo."
"Can I clean us up, please?"
"Of course, baby," I say, idly stroking his still hard, desperate cock, feeling it twitch in my palm.
"As long as you use your tongue."