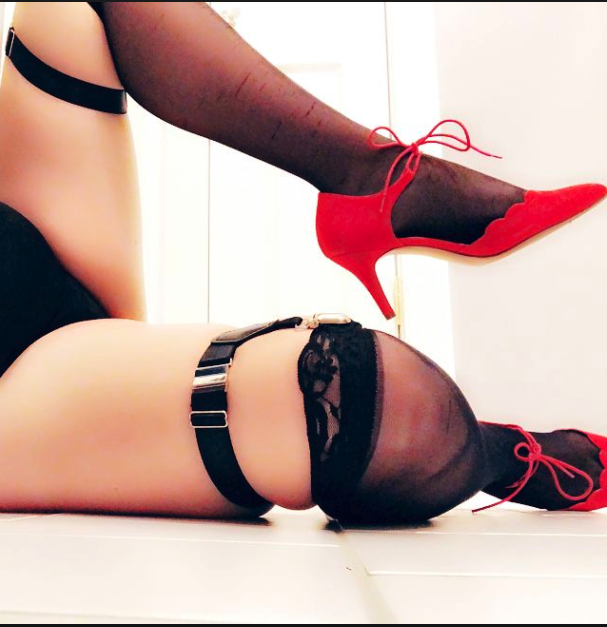 Talk to me or chat with me on Niteflirt.
Or send me a message here or write to me at thegentledomme@gmail.com
I do not do in person domination. This is because of practicality and because of privacy. I also do not do camming for the same reasons (although you may turn your camera on for me). However, by the time you finish talking with me, my physical presence will be completely unimportant. If you enjoy female dominant psychological play and want to practice it discreetly, I am the woman you've been dreaming about.
What Can We Discuss?
I primarily do psychological play online, as spanking and other impact and physical play doesn't translate well to an audio medium. Some of the things I enjoy talking about include:
-Orgasm control and denial
-Edging, including tease and denial
-Ruined orgasms
-CEI instructions
-Erotic hypnosis
-Foot and body worship
-Sissy play and training
-Pegging and strap on play
-Cuckolding
-Small penis humiliation
-Premature ejaculation humiliation
-Porn addiction
-Positive feminization and cross dressing
-Homewrecking fantasies
-Blackmail fantasies (I will not actually blackmail you.)
-MILF and cougar fantasies
-Cock milking
-Teacher and therapist role plays
-Findom and spoiling your Goddess
I am also open to other kinky play, as long as it doesn't violate Niteflirt's terms of service. I cannot do age play, incest play, bestiality, or actual blackmail. You cannot call me Mommy. But you can call me Ma'am. I do NOT like to use the "f" word to refer to gay people, although you may use it for yourself. I also don't like the term BBC and do not do race play.
In addition, although I am NOT a therapist, I very much enjoy helping submissive men…
-Feel more comfortable and confident about their desires
-Learn how to find dominant partners
-Discuss kink with existing partners
-Navigate Fetlife and your local kink scene
-Explore various kinks in a non-threatening, relaxed way
If you need someone to help coach you discreetly through personal issues related to your sexuality, please contact me.