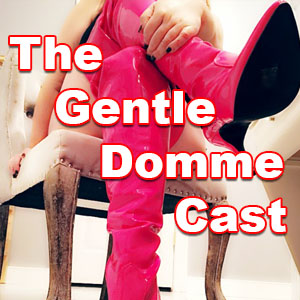 It's Episode 5 of The Gentle Dommecast! This week The Rough Subbe and I are talking about money and men!
First, we discuss the role of money in a kinky relationship. Should submissive guys expect to pay tributes to possible dominants? We also talk about clarifying exactly what you're looking for if you're a man searching for a "Mistress," and how that plays into the role of money within that search.
We bring up findom, and I come to no particular decision about it except that I think I'm bad at it. We also touch on emotional labor and sex work in a pandemic economy.
Then we move on to talking about submissive men and masculinity. Does being a submissive man make you less "masculine?" What about desires for emasculation in kink? And how do societal expectations about what is "masculine" and "feminine" play into these questions and anxieties?