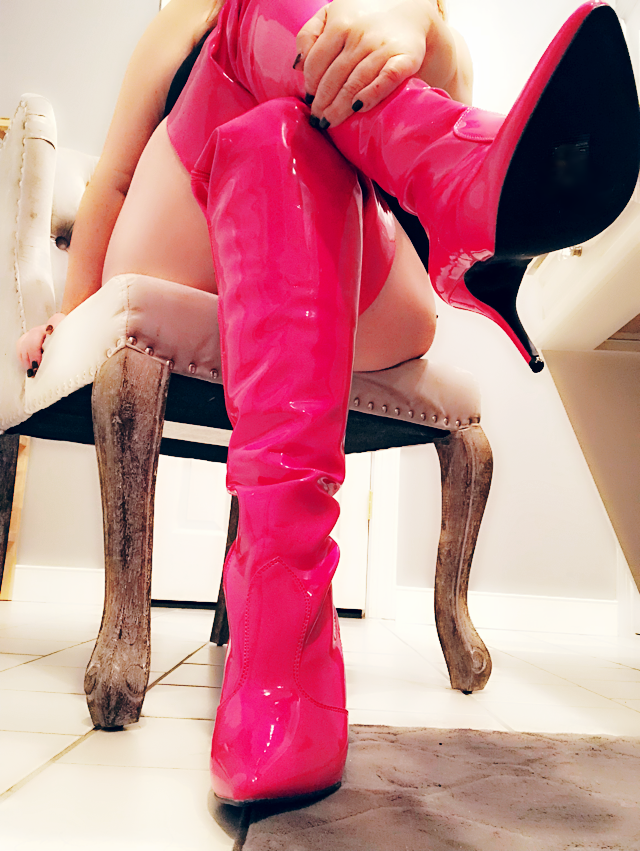 I'm a lifestyle domme and experienced educator. This is my blog about female domination, BDSM and kink, as well as about loads of other things that you won't find here! I also write and record erotica, and I am an "erotic phone actress." What a nice way of saying, I do the phone sexy. 😉
I enjoy gentle and sensual domination, although I can be a bit sadistic at times. If the mood strikes, then I do! I also love tease and denial and orgasm control. What can I say? I like making men desperate.
In my defense, it's not been an especially difficult art to master. 😉
Outside of kink, I lead a rich life, full of family, romantic relationships, friendships and creative pursuits. I relish making my home a warm and cozy space. You can usually find me curled up with a book, appreciating a rainy day by the fireplace or sitting by (but not in) the sun, slathered in SPF 50—when I'm not typing away at the computer about teasing boys.
All opinions here are entirely my own, unless I say they aren't. Please remember to play safe, receive enthusiastic consent, and do your own research before engaging in any activities that make you uncomfortable.  
Feel free to write me at my blog at thegentledomme@gmail.com if you have any questions about femdom, especially gentle femdom. If I can't answer them, I'm happy to point you in the direction of someone who can. You can also find me on Fetlife here.