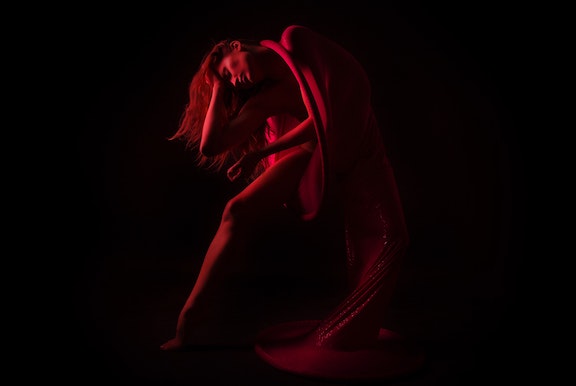 Today I thought I'd do a brief post about (insert Barry White voice here) sexy femdom music. This is the music I like to listen to when I play!
It's not ALL femdom in the lyrics. Some of it just plain sexy music! But it all makes me feel powerful or seductive. And these are just a few of the songs I love. There are more. (Somewhat embarrassingly, Justin Timberlake's "Rock Your Body" always makes it on that playlist. LOL.)
My number one favorite femdom music that I like to listen to is an album called Music to Make Love to Your Old Lady By by Lovage. My favorite song on the album is "Book of the Month." It is just delightfully filthy with such lyrics as:
"You and me are a disease and the germs are spreading. Use me like Listerine, keeping your breath fresher. Feel the stroke of your paintbrush, my blank sheet of paper. I'm your book of the month, read the fine print later." Mmm….I think I'm getting turned on just talking about it.
My second choice is the entire album of Air's Moon Safari, especially the first song of the album called "Sexy Boy!" This entire album is trippy and sensual, but I do think a song devoted to sexy boys deserves a special mention.
Let's kick it old school with Bryan Ferry's "Slave to Love." Anyone old enough to remember knows this was featured in the movie 9 1/2 weeks with Mickey Rourke and Kim Basinger back in the 1980s. But I think it's held up well, and I am not perturbed that the movie was M/f. No reason we can't reverse those roles!
All of the 1993 Kate Bush album The Red Shoes is hot, but especially "The Song of Solomon." How can I resist with lyrics like:
"Hear a woman singing. Don't want your bullshit, yeah. Just want your sexuality. Don't want excuses, yeah. Write me your poetry in motion. Write it just for me, yeah. And sign it with a kiss."
From the musical Spring Awakening, I love "The Word of your Body." This song is all about wanting and desire and the push and pull of that desire that causes pain.
"O, I'm gonna be wounded. O, I'm gonna be your wound. O, I'm gonna bruise you. O, you're gonna be my bruise." Yes, please.
And last on this list, I cannot leave out Lizzo's "Boys!" Lizzo always makes me feel powerful and gorgeous, but this song is both adorable, sexy and fun all at the same time!
"Ay, boy, whatcha say, boy? You tryna play coy like a Gameboy? Hit my phone boy, is you home boy? Are you alone boy? Come give me dome, boy. Got a boy with degrees, a boy in the streets. A boy on his knees, he a man in the sheets."