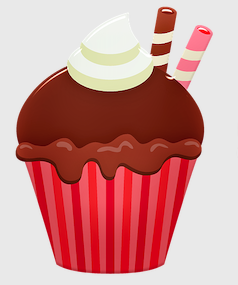 Starting tomorrow, I will be less active here and on all my social media and Niteflirt because of the upcoming holidays. I won't have as much time or space to be smutty! Online, anyway…
I will try to sneak away! I have had a busy week on the phone and haven't done as much content creation as I would like. So, maybe I will be able to find some time for that.
In the meanwhile, there is always time for cupcakes.