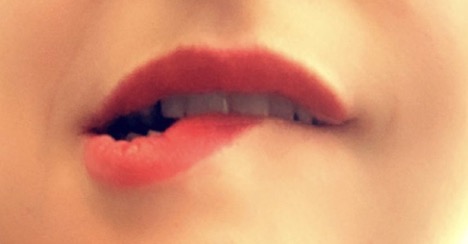 Are you REALLY submissive?
What does this word mean anyway? "Submissive."
I talk to a lot of men who claim to be "submissive." By that, they generally mean sexually submissive, and not necessarily submissive in their careers or socially with people outside of their romantic/sexual relationships.
But you'll also hear a lot of dommes say that many of these men aren't REALLY submissive. They're bottoms. They like kinky play, but that's all. They don't actually want a woman to be in charge and in control. They just want a woman to…you know…do stuff to them. Tie them up. Control their orgasms. "Make" them give a lot of oral sex. (I know. My heart bleeds for them.)
And I certainly talk to a lot of men on the phone who may or may not be submissive but aren't really submissive to me. This is why I'm often amused when men I talk to online or on the phone tell me how much they want to worship me. And that worship involves me telling them what to do with their penises.
But they've usually come to me for a fantasy of submission—something they aren't getting in their personal lives, or as an add on to something they are getting. I don't begrudge them that fantasy, as long as they know there's a difference between what you're paying someone to do and what you do in an actual relationship.
For example, today I had a bad morning. There was nothing sexy about it. I'm having stressful boring time management issues that are not easily remedied. And if my boyfriend had suddenly popped up and said, "Please, Mistress, let me worship you…" unless that worship had involved either solving my problem or getting me a nice big latte and leaving me alone, I would have told him to fuck off.
Did I do this to my callers?
No. I did not.
Because very few of them REALLY wanted to hear about my boring time management problems. They're calling because they're horny and want to be dominated, and they would have every right to be annoyed if I'd taken up their time and money complaining about my very vanilla issues when they were looking for kinky play.
(My boyfriend probably didn't really want to hear about my time management issues either. But he had to listen to them because he wants me to keep having sex with him. And also he probably likes me. ;))
This doesn't make me look down on those men. I don't feel like, "They aren't REALLY submissive." I have no idea what most of them would be like in actual relationships. But do I feel like they are submissive to ME? No. Very rarely.
Would I love to have callers who wanted to hear and talk all about me? Of course! I'm vain and an attention whore. If you desire to hear me talk all about myself and validate me and pay me for the privilege, front of the line! But many of these men have actual vanilla relationships where they have to listen to their wives and girlfriends bitch about everyday problems like everyone in a relationship does. I'm an escape from that.
But still…seriously. Really call me if you want to talk about me! LOL.
My feeling about the word "submissive" and what it means to be a REAL, TWUE submissive is that this word means very little. If you frequent pro-dommes or talk to people like me who are providing somewhat of a fantasy experience, just be aware that if you get into a lifestyle relationship, your girlfriend or wife or whatever is probably not going to be down for quite the same kind of "worship" all of the time. Your worship is likely going to look a lot more like lattes than eternal licking of the pussy.
And whatever your submission is or is not is completely up to the people who are involved in the dynamic—not my definition of it or anyone else's either.