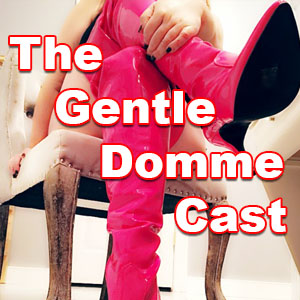 Hello, everyone! I know it's been a while. Life has been busy!

In Episode 10 of The Gentle Dommecast, The Rough Subbe and I discuss a new kink we've gotten into that we're dubbing "Stamina Humiliation." We happened upon it by accident, but it definitely ties into our interest in orgasm control, as well as my jealousy issues. Who? Me?

Then we talk about sexual orientation, including how we identify and how our sexual orientations have changed over the years. We also get into the forced bi kink and how that may or may not connect to sexual orientation.

Last, we give a quick shout out about the HBO show Succession and its nod to femdom. Meow!

If you have any suggestions about future topics, feel free to let me know!