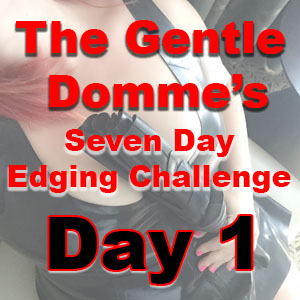 Hello, my Darling Deviants!
I am feeling very clever, although I am sure I am not the first smut producer by far to have thought of this.
I have devised a Seven Day Edging Challenge for my most eager and devoted boys!
That's right! Seven days of me teasing you and driving you slowly insane with lust.
And if you last, you get to come on the seventh day!
If you want to take my challenge, here are the links to get started! And if you manage to finish, please do tell me! I love to hear your desperation!!!!