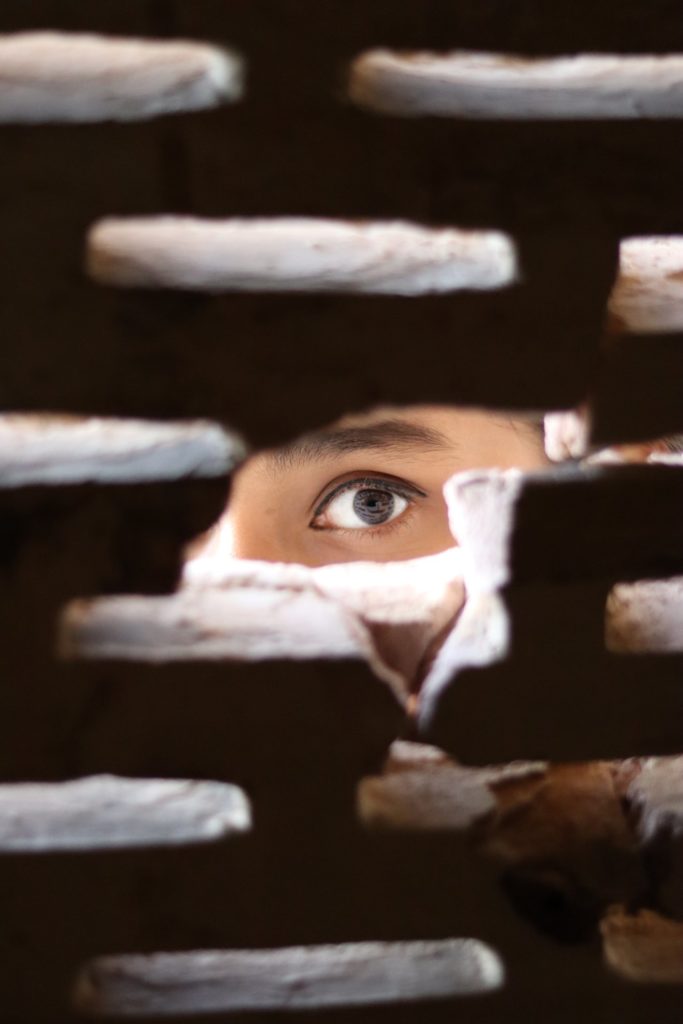 I tend to think of myself as…well…a gentle domme. I've always been turned off by the stereotypical femdom porn that depicts dommes as being either bored by their subs or hateful of them, and I've never thought that kind of porn was very representative of femdom as whole, even in relationships where people liked to play that way at times.
And I think that into that bucket of "things I would never find hot," I threw cuckolding, small penis humiliation, forced bi and forced feminization because they seemed to focus on humiliating men for perceived flaws. They seemed like they could be REALLY emotionally hurtful.
While I think nothing of calling my partner my eager little slut, that's because I don't think there's anything wrong with being either eager or a slut! And I enjoy calling a pretty boy pretty, if he is indeed so! I like pretty men. I see nothing wrong that. Yay for pretty men…especially in panties!
But the idea of calling a man pretty to make him feel BAD…well, that doesn't make me feel good.
But, yet, I also understand that kink toys with taboo, and that's quite a lot of the fun of it.
For example, I know that many men into SPH, small penis humiliation, do not have small penises, and they probably know they don't have small penises. They like feeling humiliated and degraded and they use SPH as a way to get to those feelings.
But I guess in my mind, I always wonder…well…what if they don't really know that? And what if I'm feeding into an unhealthy worry or perpetuating bad stereotypes that hurt both men and women? So, I'm not sure I've ever really allowed myself to consider if I would find that kind of play exciting or not, because I think it might be too emotionally dangerous.
Although why do I draw the line at SPH and not calling someone a slut? Why do I see one as a more fraught perception than the other? I assume because I have been taught that men are much more afraid of having small penises than of being slutty!
Cuckolding is another one of those kinds of kinks, and I especially dislike the obsession with BBC in cuckolding porn and fantasies because I think it's racist. And it is really hard to get anywhere near cuckolding porn without finding allusions to BBC. It is just a THING in cuckolding.
But beyond that, I admit that the idea of humiliating someone I theoretically care about by telling then how pathetic they are in bed compared to someone better, stronger, more well-endowed…well, I just worry that that is really edge play.
It's not that their reactions, assuming they liked it, wouldn't be fun. Oh! They would be fun. It would probably really turn them on, which would turn me on. But there would also be this part of me that knew I would never want to ACTUALLY make someone I loved feel that way.
And yet, I have had group sex. I have had sex numerous times in front of partners. I have watched partners have sex in front of me. Sometimes I participated. Sometimes I didn't. There was never any humiliation intentionally involved in it, but I also cannot say that a little bit of jealousy doesn't spice things up.
There is a fine line between hotwifeing and being a voyeur and being a cuckold or cuckquean. How you play out the fantasy depends on the people involved and the intentions behind it.
Lately, I've been thinking a little more about cuckolding—as a fantasy. It isn't something I would like to incorporate in my real life. But some of the cuckolding erotica I've been reading and listening to and even recording is pretty sexy! (I'm talking about cuckolding WITHOUT the racial aspect.)
I think it could be done gently and sweetly with that hint of humiliation that I love. I think it could toy with those feelings of jealousy and possession and not being "good enough" in a way that might arouse those emotions but also smooth them over. I think it could straddle that fine line in a way I didn't think it could before.
The idea of telling my lover all about how great it was to fuck someone else, how I got something from this other person that I couldn't get from him, is very erotic, even if in reality I don't really want to do that.
At least not yet.