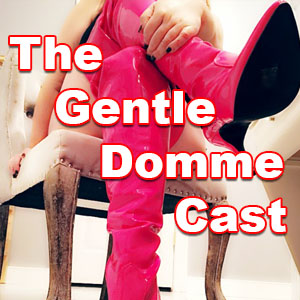 In this episode The Rough Subbe returns! With regrets! And begging! Enjoyable begging!
Today we're talking about punishments and continuing to talk a little more about erotic hypnosis, which I've been getting more and more interested in.
And it turns out The Rough Subbe is ALSO getting a little hot under the collar for being made a bit mindless. I think he also has a crush on The Secret Subject. (I might too.)
We discuss a recent tiff we had, and how we both feel about punishments in our relationships. And we theorize a bit about how other people might or might not like punishments in D/s relationships.
I also get very intimate with my new Blue Yeti microphone. It's so….girthy. And discover that my attempt at a subliminal messaging made The Rough Subbe think an evil witch was coming to get him in the middle of the night.
We hope you enjoy this episode, and we're looking forward to Episode 20!