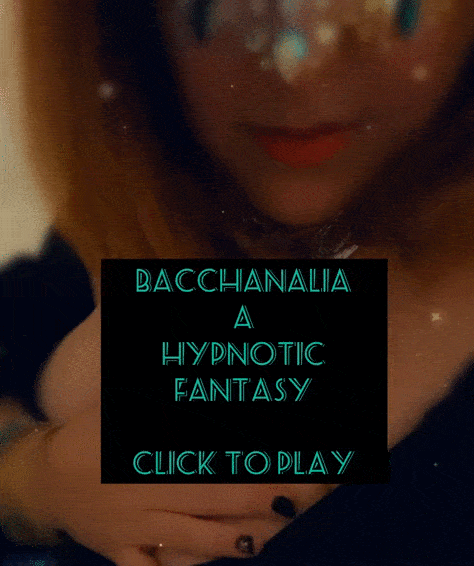 If you aren't on Niteflirt, I know you might have no idea what PTV stands for. PTV is short for pay-to-view. I normally make a lot of what Niteflirt calls "goodies," which, for me, are essentially femdom audio recordings that you can purchase. In fact, I have over 100 goodies on Niteflirt at this point. I try to create a few new ones every week.
But PTV games or experiences can be fun too because you can link them all together to tell a story. While a goody is a standalone item, what can make femdom PTVs exciting and fun is that you can string them together. They can be games, in which you have choices to make, and each choice leads you down another path (a choose your own porn adventure), or they can be linear experiences that the creator guides you through.
I made two PTV games early on at Niteflirt, but they didn't include images. They were entirely auditory experiences. In this new one that I've made, I've combined audio with some sexy GIFs that set the mood.
The title of my experience is Bacchanalia: A Hypnotic Fantasy. A Bacchanalia was a Roman festival to celebrate Bacchus, god of wine and debauchery. So, you can imagine they got quite wild!
In my version, I've combined it with a bit of a masquerade party vibe and some trancey GIFs that (intend to) create a feeling that you are somewhere mysterious and exciting, free from your everyday cares…and morals.
And I am a Goddess, of course, who guides you through the festival, instructing you to pleasure yourself in my honor. 😉
I really had way too much fun dressing up "Goddess-style" and toying with my image filters and GIF creators. I do hope this new PTV sells well, but making it also just fed my love for creativity and fantasy!