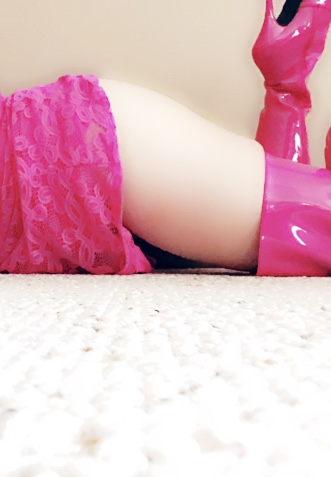 While I would have loved to blame COVID on the 19+ pounds I gained…alas…I cannot. I picked them up the previous year and spent the majority of quarantine promising myself that I was going to lose them and then failing.
I suppose one funny thing was that I swore in March 20 that by June 20, this whole thing was going to be over and I would have lost the pounds just in time for summer.
And then I swore that again by September 20.
And finally by December 20!
And in February of 21, COVID was still around, and so were all of the clothes I couldn't fit into.
So, at the end of February, I basically gave up the idea that I could solve the problem myself and went to a weight loss doctor.
And yay me! I have lost about 16 pounds since then.
I still have some pounds to go before I feel comfortable, but I am starting to feel much better in my skin.
The reality is that—for me—it is hard to feel sexy when I don't feel good about myself. And as much as I'm for body positivity, and my goal weight is not "skinny" but merely moderately healthy, I had not been liking my body very much these last several years.
I'm a better lover when I feel confident about the way I look…when I FEEL sexy. When I don't feel good about myself, someone can say I'm sexy a hundred times, but it doesn't matter, because I don't feel that way.
I've been having fun these past few weeks trying on clothes. I'm not QUITE there, but it's been a while since shopping has been anything but depressing, and it's fun to finally start enjoying it again!
And buying new fetish wear for when parties start again!