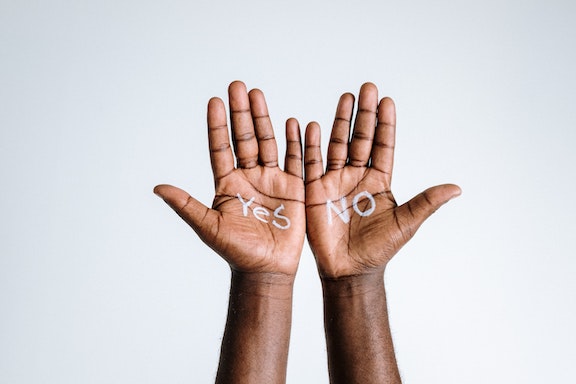 My biggest kink is orgasm control. That involves a lot of things, including teasing, edging, ruining, chastity and denial.
I got into edging a long time ago, and while my partner really enjoyed it, he only liked it within a single sexual encounter. He liked the teasing and edging but then wanted to come.
And I liked that too! It was fun! I still like it. Orgasm control doesn't have to be too extended for me to enjoy it.
But when I started playing with ruined orgasms, and teasing and edging followed by more extended denial, I realized just how much I loved controlling my partner's sexuality.
Some men, not all, really love the feeling of that build up. The anticipation can be better than the orgasm itself. And I love the desperation, the adoration, the all consuming attention that's placed on me when a man is desperate to come.
The hard thing is that I also like making a man come! It's sexy! So, I am constantly fighting with myself about letting him or not! I know it will be exciting if I let him but then the build up will be over and it will take time to come back. And we'll both be a little sad the anticipation is gone.
That's partly why I sometimes enjoy giving ruined orgasms. I get to see him come BUT he also stays hard and horny for me.
The down side is that if you do it too many times, you can get the timing wrong and then he just has a disappointing real orgasm, and no one ends up happy!
You know what they say. Variety is the spice of life. A little teasing here. A little edging and ruining there. Throw in some chastity. Truly, the way to a man's heart is through his very aroused cock. 😉