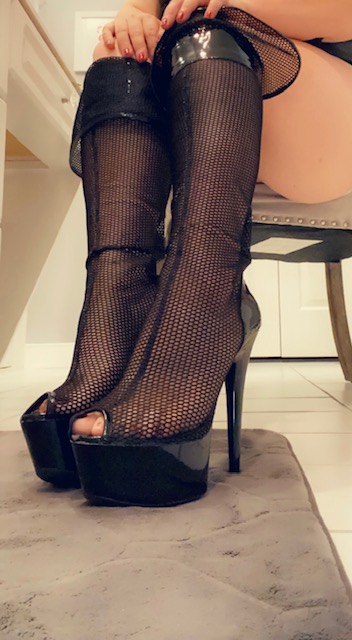 This blog post is thanks to one of my favorite groups r/FemdomCommunity on Reddit. I was going to respond there, but I realized my response would be long. So why not make it a blog entry?
The question was, "Is femdom inherently feminist?"
I think that stereotypical femdom porn and the way that female domination is portrayed in the media is generally NOT feminist because it caters to the male gaze.
If you don't know what the male gaze is, here's a little primer. "In feminist theory, the male gaze is the act of depicting women and the world, in the visual arts and in literature, from a masculine, heterosexual perspective that presents and represents women as sexual objects for the pleasure of the heterosexual male viewer."
There is no particular reason that dommes would need to wear 5-inch stiletto boots and tight cinched corsets or elbow length latex gloves to be "dominant." In fact, if you look at what male doms are usually portrayed wearing…just about anywhere…it tends to be a suit.
Yes.
With a belt.
And an expensive looking watch. I don't know what's with the watch. But it's universal.
Or a kilt. Maybe a kilt. Don't get me started with the kilts.
I'm not saying that suits are comfortable. But men wear suits often. And kilts are just SKIRTS–often even worn without underwear. Women very rarely are in fetish wear outside of Halloween—and apparently if they like to dominate men?
Now, to be honest, I like dressing up. And putting on my "domme" outfits can make me feel sexy. But I am aware that when I do that, I'm catering to a stereotyped version of what a domme would wear because a lot of men think it's hot. When I can be just as domme-ly in sweats or a pretty pink dress.
But let's take dress out of the picture. If I wear whatever I want and I dominate a guy, is that feminist?
I like to think I AM a feminist. But I don't think that anything I do sexually is particularly feminist or not feminist.
For example that "Peg the Patriarchy" bib that Cara Delevingne wore to the Met Gala (and apparently didn't give credit to the original creator)…well…it's a cute saying, and Luna Matatas seems awesome. I get it. I like it. It's saying, "Let's subvert the system that places men in charge and takes away power from women."
Except that fucking someone with a strap on isn't inherently subversive. I talk to so many guys who are ashamed or embarrassed about liking having their asses played with. Do I want to keep saying this is subversive? Like there's something wrong about it or different about it or OTHER about it? It was subversive in 2001, when Dan Savage made the name popular. But it's 2021 now. If you're not more open to different expressions of sexuality and gender, you're just choosing not to be.
I only want to have relationships with men who are feminists. But I also know tons of women who label themselves female submissives who are badass feminists. If it's feminist to femdom, is it misogynist to maledom? Not inherently, although I think it is EASIER, given that maledom is almost the status quo.
Let's go one step further. How about couples in female led relationships? Is that feminist? If it's not about kinky sexy time and more about the woman actually making all of the important choices in the relationship? I'd still argue—no.
Not that I have any issue with FLRs or think that the people in them can't be feminists. They likely are. But an FLR is just a way that people have structured a personal relationship.
At its heart, feminism is simply a belief that women and men deserve equality. A couple in an entirely vanilla relationship with absolutely no power exchange can be just as feminist as a couple where both parties agree that she makes the rules, as long as there is mutual respect, consent and communication.
So, am I a feminist? Yes. Is it because I like to dominate men? No. That's just because I'm a kinky perv.